Video
Commission
2016
"Prototype #47: 3:20AM", Monkey Town LA, 360° Video Installation
Taking an inspiration from the psychological condition called
paradoxical insomnia,
"Prototype #47: 3:20AM" is a latest piece of "
Prototype
" series which was originally conceived by Sodeoka in 1998. This fast pacing, 4 minutes 14 seconds, 360° video is a mixture of surveillance footage, psychedelic interiors/landscapes, wormholes and noise, displayed inside a seamless floating cube of 4 large projection screens with a multi-speaker surround sound.
This project was exhibited in
Monkey Town LA
throughout the summer of 2016.
Birdseye View Demo
VR Demo
Installation View (Photography by Rob Kulisek)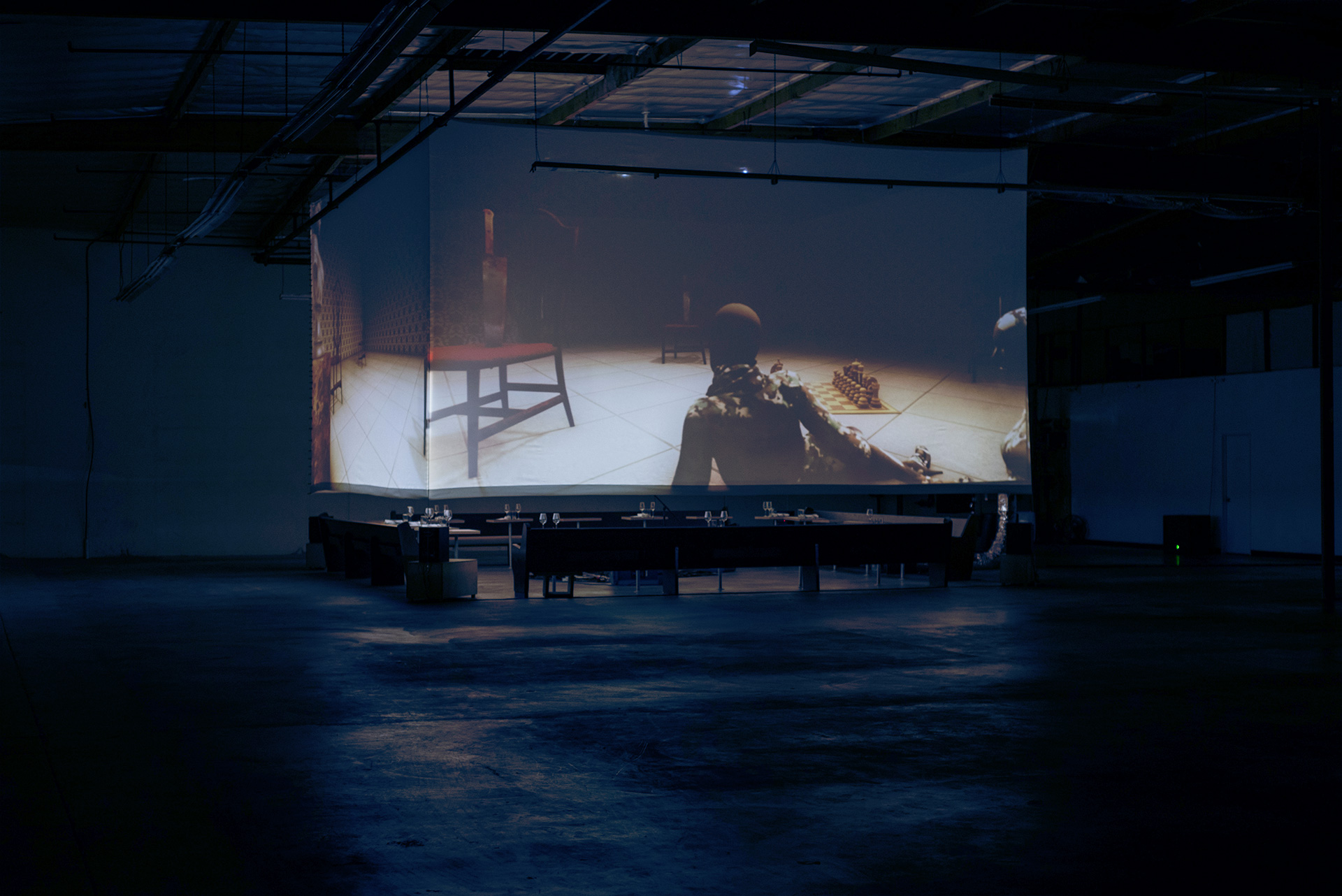 Screenshots (Flat)

---





---