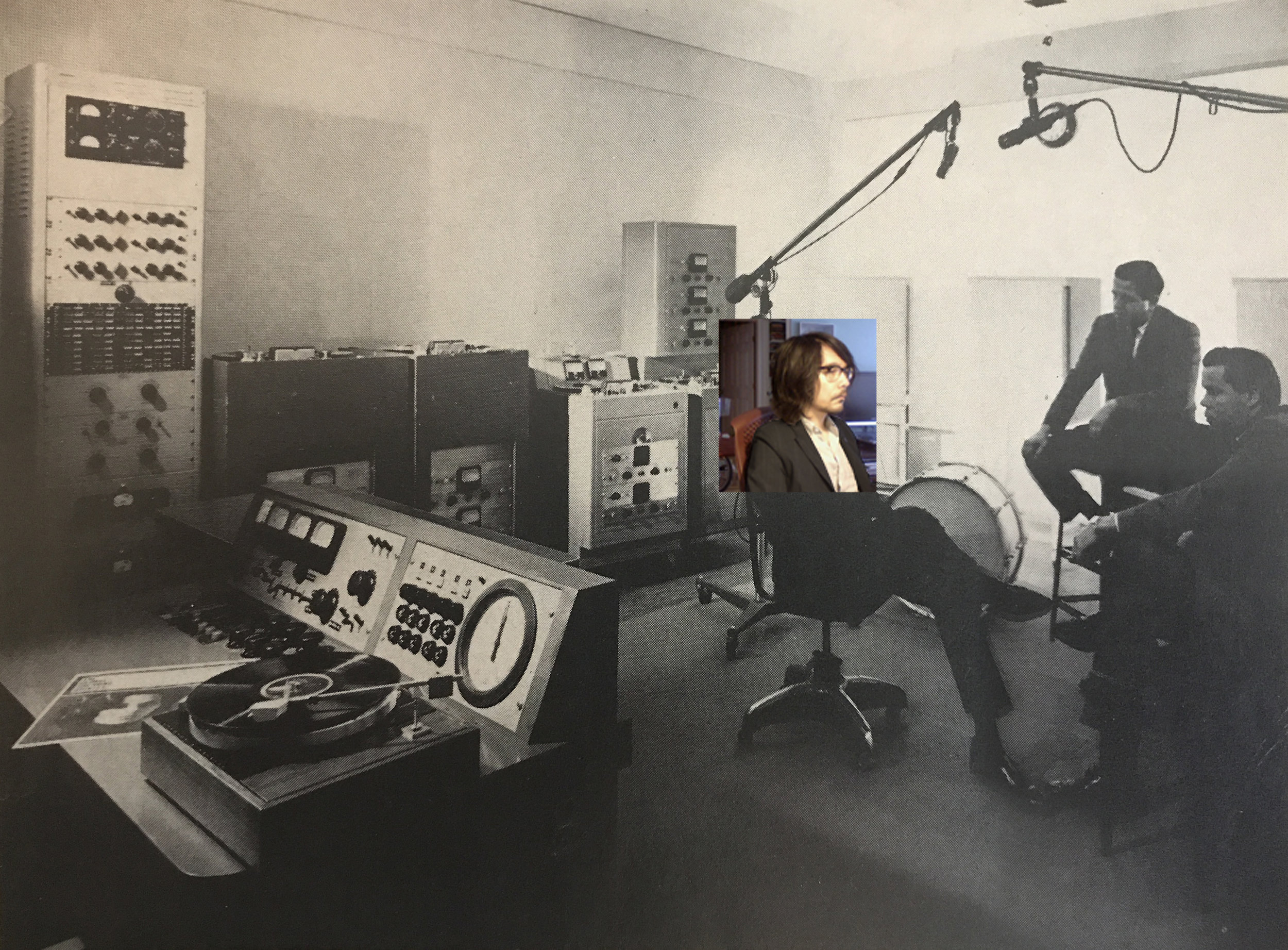 Yoshi Sodeoka is a renowned artist known for his innovative exploration of various media and platforms, including video, gifs, and print. With a deep-rooted passion for music, his neo-psychedelic style is a direct reflection of his love and background in the field. Drawing inspiration from genres such as noise, punk, and metal, Sodeoka has developed a unique artistic vision that encompasses complex and mind-altering visuals.

His artistic practice involves a captivating blend of digital video feedback, footage sampling, online imagery, and collaborative audio soundscapes, resulting in immersive sensory experiences. Sodeoka's creative journey has traversed multiple artistic domains, including fine art, music collaborations with notable acts such as Metallica, Psychic TV, Tame Impala, Oneohtrix Point Never, Beck, The Presets, and Max Cooper, editorial illustration for renowned publications like The New York Times, Wired, The Atlantic, and M.I.T. Technology Review, as well as partnerships with fashion brands such as Adidas and Nike, and advertising projects for industry giants like Apple and Samsung.

Sodeoka's works have achieved global recognition and have been exhibited in prestigious venues worldwide, including the Centre Pompidou, Tate Britain, the Museum of Modern Art, the Cleveland Museum of Art, Deitch Projects, La Gaîté Lyrique, the Museum of the Moving Image, the Baltimore Museum of Art, and Laforet Museum Harajuku. His artistic contributions have earned him a place in the permanent collections of esteemed institutions such as the Whitney Museum of American Art, the Museum of the Moving Image, and the San Francisco Museum of Modern Art.

Originally hailing from Yokohama, Japan, Yoshi Sodeoka relocated to New York in the 1990's to pursue his passion for art, enrolling at Pratt Institute. Since then, he has called New York home, establishing a strong presence in the city's vibrant art scene.
---
Contact:
Or click the icon below to email directly on this page.
Please send an email for any inquiries about gallery and museum exhibitions, screenings and press.

Also available for commissions for music videos, editorial illustrations, feature film motion graphics and art direction, live concert visuals, album artwork and more.

Some of the art prints are available for licensing. Please inquire for more information.
---
CV
---
Selected Press (in no particular order):
Openlab
Electric Objects
It's Nice That #2
Sedition
Mache Digital
Fact Magazine
Massage Magazine JP
ISO50
Pen Online
Redefine
The Creators Project #1
The Creators Project #2
The Creators Project #3
Dazed
It's Nice That #1
But Does It Float
---
---